Trash and waste are much more accepted here and you can found it anywhere which are appreciated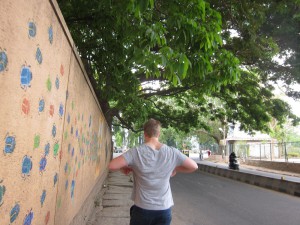 Mikael is exercising some sweat reduction moves during some strolling
Cow encounters are fun and welcome except when they are standing and blocking the only available walkway.
Gates and guards are very effective methods to keep unwanted people outside curtain areas such as shopping centers.
We celebrated Easter in a 13-stories building, you can see the Bangalore Skyline in the distance.