The team noticed to be slightly above average hight in India, after some flattering ID-card footage, in addition to that, some companies has very ambitious parkways.
However the driveways between the sites are a bit less ambitious.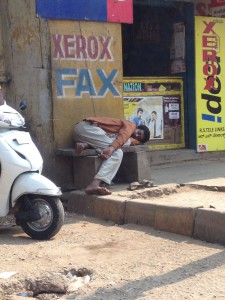 Innovation in the fax business
The local lunch shack in the hotel is quite nice place to do some mail management from.
Team blue-white (TEam India) enjoys coffee at the largest Swedish automotive company in India…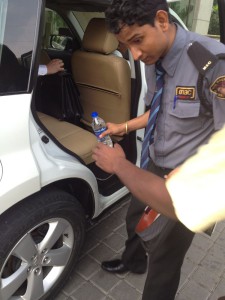 Efficient(?) support from the ground operations provides us with water and transportation
Mikeal is reporting in (once again the company are not aware of that we are coming), eating lunch (not in the VIP area this time), making some executives calls (not often that happens) and making new friends ( extremely happy guys)
Coke at the poolside is nice, However in the end of the day, what does count is the transparency in the project team.