The time goes on in incredibly high speed in one of the worlds most rapidly developing countries and no day is similar to the previous, almost. This update intends to provide a brief summary of the happenings in chronological order so far.
Left: One of the team member seem to be MORE satisfied when arriving compared to in the airplane with somewhat limited space.
In general, the research project begun pretty well including incremental efforts to study by the pool side.  The first 3 days were further combined with pleasant alternatives to refill the energy consumed as a result of the demanding schedule.
Unfortunately the following 3 days did not correspond to the same level of energy compared to the previous days. However, this was not a big issue, including a 10% loss of body weight and a visit from the Doctor, and we were soon back on track again. Less is MORE.
Once gained more energy we decided to take a sit-seeing to explore Mumbai a bit. The pictures above do to a far extend illustrate the current situation for a huge amount of citizens. The poverty is located next by luxurious hotels, which shed light on the extensive inequalities between rich and poor.
Subsequent 1 week in Mumbai it was time to move on towards the next city, Pune. The trip became an exiting story since we were a bit naive and consequently we had a transfer in a approximately 40 HP "car" which forced us to turn of the air condition in order to conquer the mountains. 120 km required 4 hours of driving.
The first to pictures above (left to right) illustrates a quite common view of the traffic situation and food. The 3rd picture represents the 2nd accommodation in Pune when it was time to conduct the first interviews. The final picture depicts one of the researches dressed for success. To summarize the accommodation and the corresponding half-board menu (not illustrated), less is MORE says it all.
The upcoming 2 weeks will almost exclusively include work, when companies are going to be visited, employees will be interviewed and a lot of gathered information needs to be analyzed.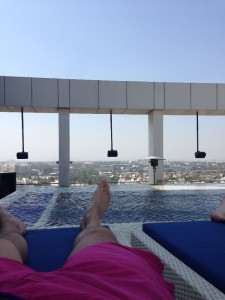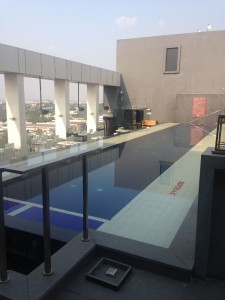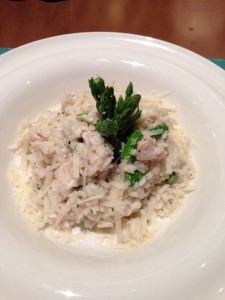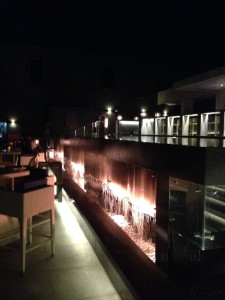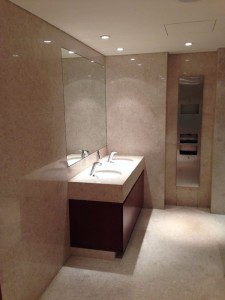 We feel very satisfied that we have the great opportunity to stay at this comfortable hotel during a large part of this project. Without possessing a convenient accommodation here in India everything becomes unnecessarily complex, ranging from finding food, cleaning clothes to a get a safe and clean room without strange sounds or smells.
As in Mumbai, Pune is similarly facing large differences between rich and poor where a few luxurious hotels or houses stands next to people living in a hut or tent.
However, we are occasionally meeting some western influences which are more than welcomed the somewhat hectic environment. The fact that the weather forecast promises 35++ in the upcoming 7 days does not make the challenge to find a burger (without beef and with curry) less demanding. But we are having a smile in our faces anyway 🙂